We would love for your family to join us…

UPCOMING EVENTS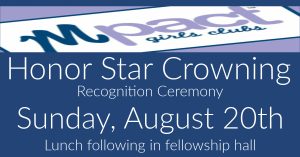 RECURRING EVENTS:


SUNDAY'S Children Church…
Wee Worship class is every Sunday morning for ages 4 to 6 years old.

LP Kids is our Sunday morning children's ministry for ages first through sixth grade. Services begin at 10:30 a.m. Ms. Dana would love to have your child/ren come and be a part of LP Kids!

Every second Sunday in each month:  BGMC "Missions".
Please don't forget to bring your change for the kids buddy barrels.

Every second Sunday in each month: Communion service at 10:30 a.m.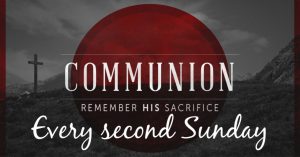 MONDAY'S…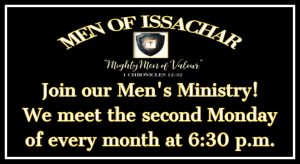 TUESDAY'S…
All ladies are welcome to join us for W.O.W.!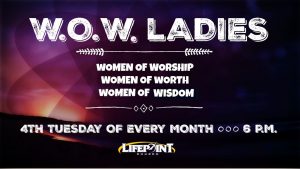 WEDNESDAY'S…
So excited to bring back our Wednesday Night Dinners at 6:00 p.m. Please check out our Church Centers App for weekly menu!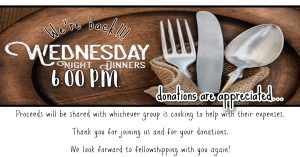 Join us for Wednesday Night Bible Study at 7:00 p.m. (Fellowship Hall)

Outbreak Youth invites all youth to come and experience God's love and grace. Service begins at 7:00 p.m.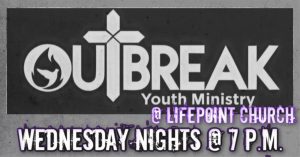 Check out our Wednesday Night Children's programs at 7:00 p.m.
MPact Girl's Ministry: Missionettes / Boy's Ministry: Royal Rangers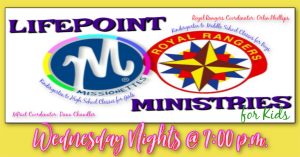 THURSDAY'S…
All ladies are welcome to join our Women's Ministry!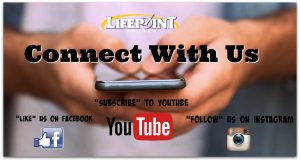 Don't forget to download our "CHURCH CENTER" APP , follow us on Facebook and check out our website at www.lifepoint.life
YouTube.com (sermons can be viewed at anytime just search for "Pastor Guy Parrish)
Facebook Live  (Sunday morning services only)
If you are not attending church during this time, but you are wondering how to pay your tithes?
You have two options…
Mail a check to:
LIFEPOINT CHURCH
2200 S. 32ND STREET
MUSKOGEE, OK 74401
OR DOWNLOAD OUR NEW "CHURCH CENTER" APP:
With our "Church Centers" App you will find all the information you will need about LIFEPOINT CHURCH!
Check out our Digital Bulletin to see what is going on…
We have our Church Directory on the App to keep you connected to your church family…
All or our main announcements come through our "LIFEPOINT CHURCH" group page…
Each individual group has their own group page to communicate with each other about activities, meals, prayer needs, etc…
There is a "giving" page to pay your tithes and offering…