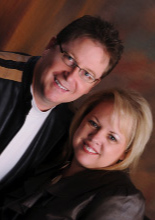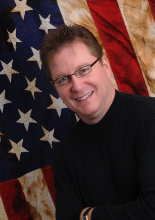 Guy and Keleta Parrish
Senior Pastor
In 1980, Pastor Parrish was saved at an early age of sixteen years old. He was an converted Catholic altar boy who began preaching that same year. Pastor Parrish is a strong gospel preacher who has a rich and diverse approach to ministry, with practical and instructional quality. He teaches on subjects such as marriage, prophecy, finance and many others. If one word could personify his preaching style it would be "passion." He believes in the three sides of ministry – Inspirational, Instructional, and Educational.
Pastor Parrish has preached hundreds of revivals, camp meetings, and youth camps and conferences throughout the nation. In 2003 he served as the Chaplain to the Oklahoma House of Representatives at the State Capital in Oklahoma City. He presently serves as Chaplain/Deputy for the Muskogee Sheriff Department as well as the Muskogee Police Department, graduating from the CLEET Academy in 2002. He earned his Bachelor of Biblical Literature in 1984 and earned his M.A. of Theology at Assemblies of God Theological Seminary in Springfield, MO; he has also served as Sectional Presbyter, Sectional Secretary, and Sectional Men's Ministry Director and on various committees in the Oklahoma and Arkansas districts of the Assemblies of God.
Pastor and Keleta have been married for 33 years and have three children – Silas and his wife Tara, Shanta and Simeon and his wife Fairon, and two grand-daughters, Brooklyn and Paris.
The Parrish's came to pastor Church Central in 1997. In 2014, Church Central and LIFEPOINT Church merged. The philosophy of the new LIFEPOINT church is "Better Together." The church has continued to experience exceptional growth!!
Dana Chandler
Children's Ministries
Dana has been a member and involved with children's ministries at LIFEPOINT for over 19 years. She has served as Missionette Coordinator for 10 years teaching all levels of Missionettes. Dana has served as the Section 4 Missionette Representative for the past 5 years. She has also served as director of LP Kids Children's Ministry for 7 years.
Dana has a Science degree in nursing spending most of her career in education. Her experience in education of Secondary (High School) and Post Secondary (Adult) students has been an asset to the children's ministries of LIFEPOINT. Dana and her husband Bo have two children, Kipp and his wife Brooke & Jaycee. They also just welcome their first grand-daughter, Penelope into their family.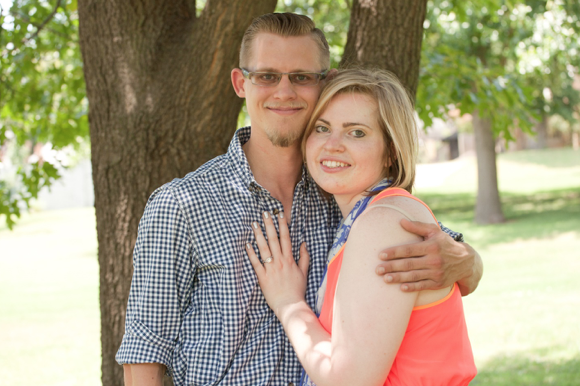 David and Anna Livingston
Outbreak Youth Pastors
We grew up in Broken Arrow OK, living only a few blocks away from each other. We did not find out until later when we met at our church at The Assembly BA, we lived so close. It was perfect; one of us was creative and the other had the gift of organization. We soon discovered that we both had a heart's desire for ministry and seeing the lost saved. It is our passion to raise up young people to experience all that God has for them and see their true calling come to pass. God can call anyone, but it takes the step to say, "Yes Lord I will Go."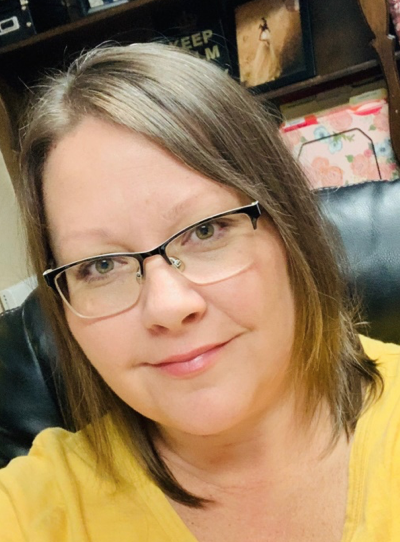 Vanessa Anderson
Administrative Assistant
Vanessa Anderson has been a member of LIFEPOINT Church since the merge in 2014, but she has been a member of Church Central since 2005. She is currently the Administrative Assistant at LIFEPOINT Church where she is involved with many different ministries, manages office responsibilities and the social media for the church. She is happily married to Rick Anderson and they have two beautiful daughters, Kirstyn and Macy. She enjoys spending time with her family, attending various sporting events.
Before returning to the LIFEPOINT team she studied Child Development at Connors State College where she received her CDA. She worked with small children for about seven years in daycares, and public schools. She worked as the Administrative Assistant at Church Central in Muskogee, Oklahoma and then LIFEPOINT Church after we merged the two churches. She previously worked for Pastor Parrish for five and a half years. She went to work in the Superintendent's office at Okay Public Schools as the Accounts Payable and Payroll Clerk where she worked for four years learning about school finance. In September 2019 she decided to return to her job at LIFEPOINT Church as the Administrative Assistant.